Meet The CEO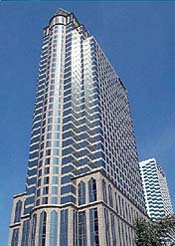 Hello, my name is Steve Iverson, CEO of ServiceLink Commercial. I began working in the cleaning business at the age of 16 by washing windows and shampooing carpets. At the age of 18, I took on a position as the Coordinator of Cleaning services for a large North Eastern commercial developer. After spending 5 years in that position, I recognized the impact the recession was having on commercial office space and chose to start working for a large commercial cleaning company.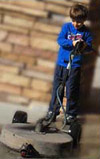 Since then, I have worked for some of the industry's largest service providers in the nation's largest markets. My experience ranges from working in New York City, Miami, Chicago, Washington D.C. to Phoenix, Arizona.
One of my personal philosophies has always been to keep the customer's needs first and foremost! Knowing each customer and working directly with them to ensure their needs are met is a principle I live by every day.
Please feel free to contact me personally by filling out the form below, calling 480.921.7080 or writing to 1971 E. Fifth Street Suite# 103, Tempe, AZ 85281. I would love to hear from you!